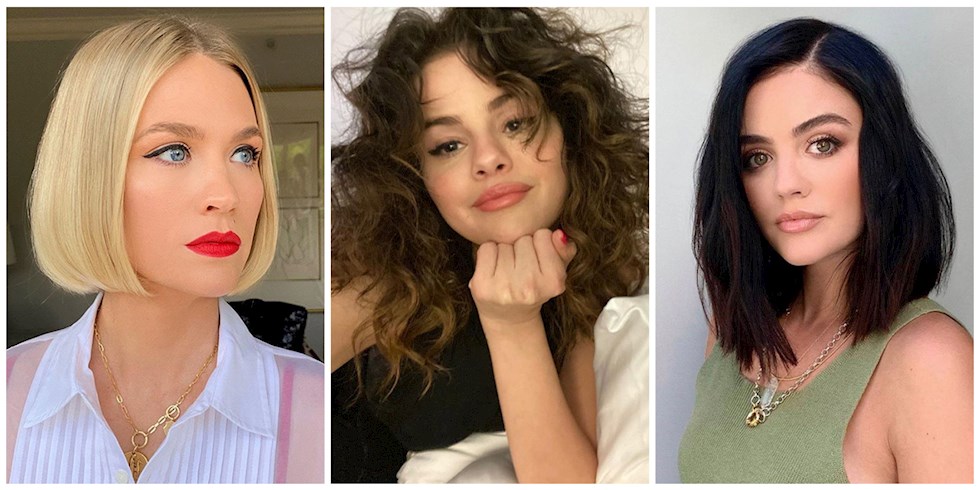 We need big changes in 2021. Yes… Many things are not under our control, but you can start with your hair to feel a little in control. Most of 2020 was gone with DIY haircuts, home hair coloring sessions, or "I woke up like this" hairstyles. While we were away from beauty centers and hairdressers for most of the year, we became much more experimental with our hair. The theme in 2020, where we transformed our hair style into a creative project, continues in 2021. We can say that 2021's hairstyles are full of bold cuts and colors. At the same time, our focus is turning to hair color and cuts in the new year, when more effortless hairstyles are coming to the fore compared to previous years.
While naturalness is emphasized with haircuts that do not require much effort, the moment you wake up, you are directed to hair that looks 'ready'. We've seen that natural waves are trending in recent years, but in 2021 fluffy, electrified or even messy hair is in fashion! In short, we can say that the theme of comfort in clothes resonates with hairstyles. In the new year, when we are more comfortable with hairstyles, you can make big changes in colors. 2021, where pinks and super dark browns stand out, takes us from one end to the other.
Among the 2021 hair trends that started with curtain bangs filling our Instagram pages in the last months of 2020, there is also the punk / grunge 'mullet' cut, which is the favorite of the celebrities. Traveling with a trend to the 70s with another trend to the 90s, the 2021 hair trends adapt to all tastes! Get ready for big but effortless hair changes. The year we most want to say "new year is new me" may be 2021! For this reason, we start the change from ourselves first.
You can examine 10 hair trends of 2021 in the photo gallery …