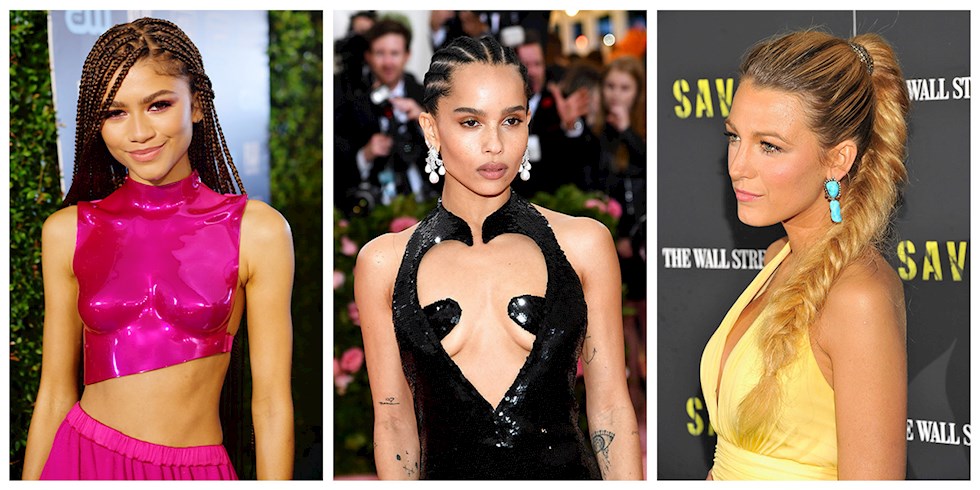 From runways to treadmills… It would not be wrong to say that knits have a very wide coverage area. It is possible to have a red carpet with romantic braids, boxing ring with 'Boxer braids' style, school desks with two braids separated from the sides, and a 90s style with tiny forelock braids. Braided hairstyles, which are among both classics and contemporaries, can be adapted to completely different situations with their different interpretations and methods.
Braided styles, which we often encounter in celebrities' styles, now go beyond the boundaries of herringbone, classic and braided bun. If you are looking for a simple but impressive hair style, can we draw your attention with braids? We want to leave the word to the styles of the celebrities before continuing any further! You can try Hailey Bieber and Bella Hadid's 90s 'retro' inspired fringe braids to get rid of Mercury retrograde, you can try Jennifer Lopez's crown braid on the days when you feel romantic, and double braids on the days when you adopt the collegiate style. Braids, which we can call the joker technique of hair style, offer an unlimited selection!
You can examine the photo gallery to get inspiration from the different styles and knitting techniques of celebrities.