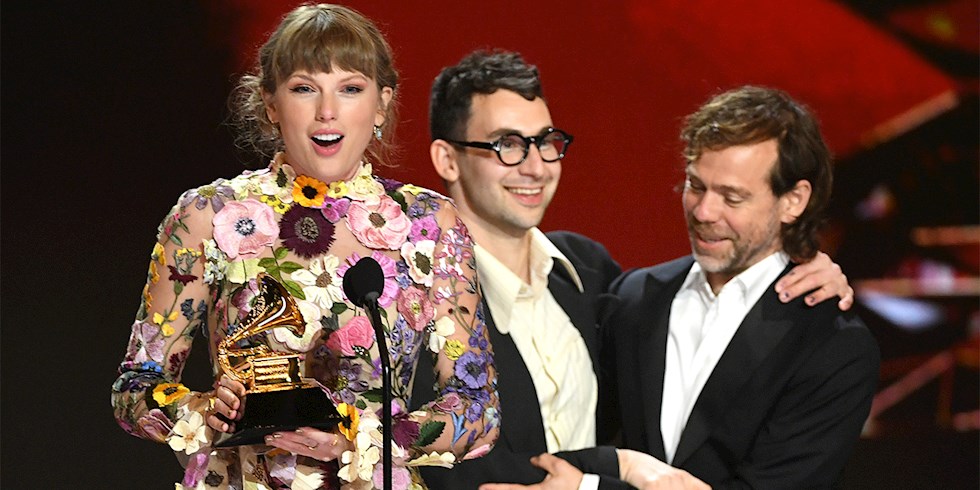 Taylor Swift didn't just win a Grammy Award, she became a name in history! Swift, who was deemed worthy of one of the most important honors at the 2021 Grammy Awards ceremonies, won the 'Album of the Year' with her album 'Folklore'. Taylor Swift, one of four artists who received 3 'Album of the Year' Awards throughout her career, was also the only female solo musician among these names. Swift, who previously received these awards with her album 'Fearless' in 2010 and '1989' in 2015, made her trilogy last night. There are only three other names in history that reached the record that Swift reached: Frank Sinatra, Paul Simon and Stevie Wonder. Swift, whose name was among these legendary artists, made us all happy as the only woman next to these four names.
Aware of the success she achieved with the award she won, Swift thanked her entire team and her lover Joy Alwyn in her stage speech. "Thank you to Joe, who was the first person to show all of the songs I wrote. Writing songs during quarantine with you were the best moments of my life. I also want to thank James, Inez, Betty and their parents, Blake Lively and Ryan Reynolds, who were the second and third people I played my songs first, "said Swift, then thanked the Recording Academy and its fans.
In the Album of the Year category, the Recording Academy, evaluating "artistic achievement, technical proficiency and overall excellence in the recording industry regardless of album sales, listing or critical reception", underlined that Swift's 'Folklore' album fits all of these. Unlike the 'Song of the Year' award, the 'Album of the Year' Award, which rewards more than one song, is known as the most important and comprehensive award of the Grammys.
" As the first woman to win the 'Album of the Year' twice at the Grammys, I want to say to all girls: people trying to cut your success will come your way or all, " said Swift, who gave a motivational speech to young girls while receiving the 'Album of the Year' Award in 2015. There will be people trying to appropriate your success and reputation, but if you do not focus on your work and take these people seriously, one day you will look around when you get to your destination and you will realize that it is you and the people who love you, and this will be the greatest emotion in the world. Thank you for this moment, "he said.