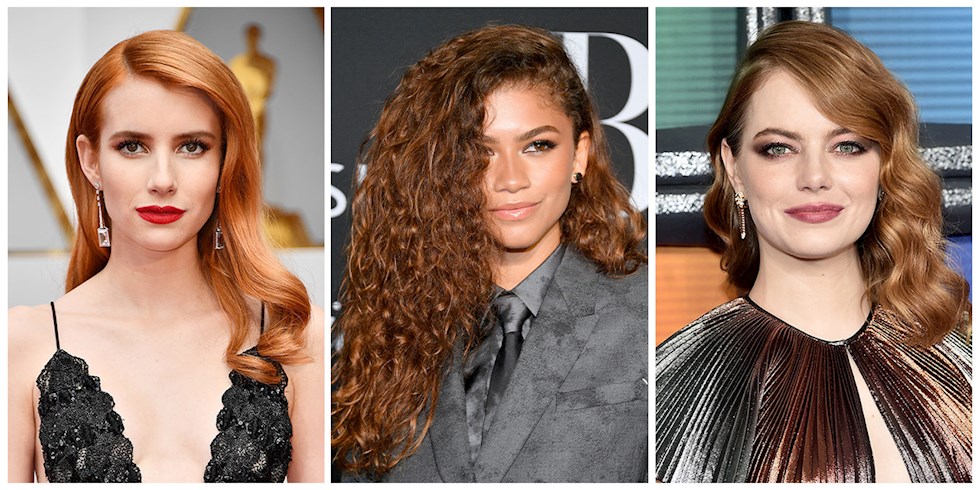 There are many hair style trends, from layered bob cuts to long bangs and punk-inspired 'mullet' cuts. We are used to DIY cuts at home, as our hairdresser visits have had to decrease. If you have taken a break from haircuts for a long time then how about color changes? If you haven't found the courage to cut fringe at home, there are many fun styles you can achieve with box dyes… One of them is copper tones!
Copper and red tones, which started to surround us in the first months of 2021, are already among the choices of celebrities and 'it-girls' of fashion. Red dyes that adapt to many hair tones create a copper glow in dark chestnuts and eye-catching tones in blond hair. Reds, whose care is much more effortless than other colors, are the favorite shade of the season.
You can extend the shine of your red and copper-toned hair that you can care for with sulfate-free shampoos. At the same time, highlight the fire red tones with moisturizing hair care masks. Copper and red tones that add a nice glow to your look will make a small change for the world, but a big change for you! We women are always looking for fun changes. In spring 2021, our change is directed towards the reds …
You can get inspiration from the copper and red hair styles of celebrities in the photo gallery.