ShapeUp, established with the vision of "Body-Health-Mind", defines itself as environmentally and animal friendly. With its workshops, we talked about the mission of the studio, which we often encounter on social media, and what we are curious about.
What is ShapeUp and what kind of services does it have? What does the subtitle "Body – Health – Mind" represent?
ShapeUp is a unique brand that offers a healthy life under a single roof, enabling its participants to turn active life into a lifestyle and raise awareness in this area. As a brand perception, it supports a healthy life with both its services and collaborations (there is a corner of Smooth-e & More in the studio). In addition to healthy life, it also includes products of local and natural brands in its store area with its environmental and animal friendly stance. In summary, ShapeUp is a big family with its environment and animal friendly participants, who stand by the good in itself and raise the awareness of the participants with its teaching system.
The subtitle Body – Health – Mind, on the other hand, offers Megaformer, Microformer, Yoga, Running Academy, Mobility etc. reflects its holistic approach to its services. Currently, every activity we perform in our active life is realized with the harmony of body and mind, and then it offers us mental and physical health. ShapeUp's point of view on active life is to provide an experience environment in which the participant can stay in the moment of his exercise / practice while being aware of these details.
So who are you, how did you decide to install Shape Up?
We are Nelly and Metin, co-founders of ShapeUp, mother and father of Lucas. Lucas is the first child in our family and the reason ShapeUp was founded. Although we have many different corporate experiences (Investment Finance, Mechanical Engineering) in our personal lives, this deficit that we saw in the sector 3 years ago made us ask the question of why we do not turn our sports and healthy life-oriented lifestyle into work. As a result, we are here with you 🙂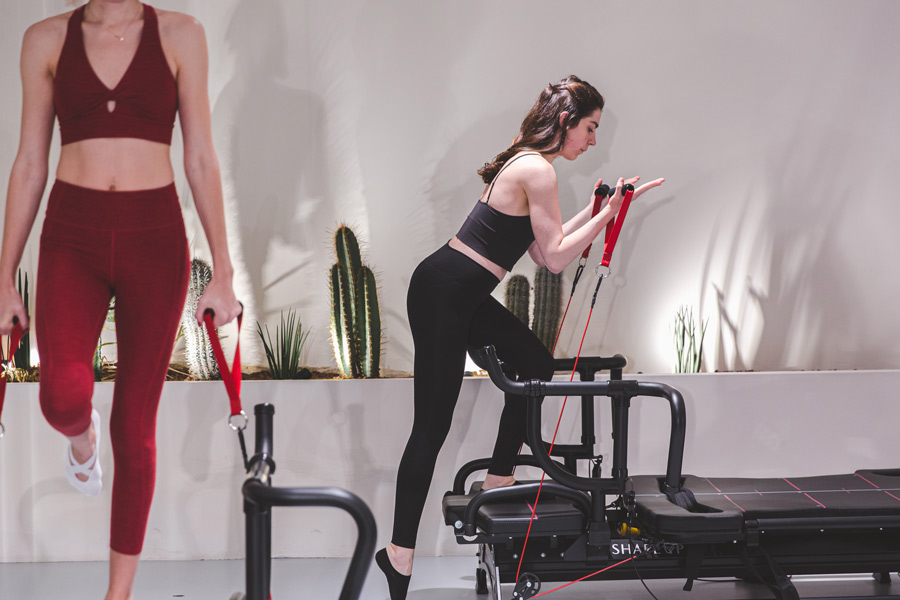 We are the first to hear from you about Megaformer and Microformer, the services you offer. Could you tell us more about these machines?
Megaformer / Microformer is defined as "Future of Fitness" thanks to its system that offers maximum efficiency in minimum time. Megaformer, which has been in the market for more than ten years, is also called "Celebrity Workout" due to the fact that many celebrities (Meghan Markle, Michel Obama, Sofia Vergara, Alessandra Ambrosio etc.) are in the training scheme. This has helped the training system to spread rapidly.
Megaformer, which is currently located in more than 500 studios around the world, is only available in ShapeUp in Turkey, and with its training system, it offers its participants exercises such as strength, endurance, cardio, balance and flexibility, each of which requires a separate training, in one training or even in each movement. . Microformer, which has the same system, was launched in April 2020 and is a more portable and portable version of Megafomer. This machine, which offers many new mobility possibilities to the Megaformer thanks to its proximity to the ground, is offered for the first time in the world by ShapeUp in a hotel. ShapeUp team, which will start its service in Mandarin Oriental Bodrum as of May 1, will provide its participants with the opportunity of group and individual lessons with a special organization and comprehensive course program to be organized in the hotel.
We see that you mainly offer group lessons in your services. Is there a special reason for this? What do you pay attention to?
Obviously, we pay special attention to this issue, since the launch of our brand is for such a reason. Although there has been a recent increase, it was almost impossible to find effective and high quality group lessons in Turkey in 2018, the concept of pt was so established as a country that nobody was questioning them. As the founding partners of ShapeUp, we made a planning by progressing in this area, even taking care to keep group lessons in front of individual lessons, and we took care that every content we took into our system could be done with the group. The biggest reason for the Megaformer / Microformer training system to join us is that the machine is very useful and the transition between movements can be very fast and it is designed for group lessons. Another point we pay attention to in group lessons is that we pay attention to effective and high-quality service regardless of online or face to face. For this reason, we always have one person limit regardless of the content of the course.
I think you are conducting your lessons with a single instructor, so how can you ensure the quality and efficiency you mentioned in this case. Do you think group lessons have other advantages?
As we said in the previous question, unfortunately, the perception of individual lessons is so established in our country that the participants can only interpret the advantages and efficiency of group lessons when they experience it. First of all, for an experienced trainer, training with one person is no different in terms of efficiency and quality compared to eight people, but it has different difficulties. The leading cause of these is generally low energy in individual lessons, which is a must in group lessons. In such cases, the instructor usually cannot do the member's, I am very tired, let's take a break, etc. It can maintain that high energy up to a point as it is exposed to its return. However, in group lessons, it is very common for the participants to perform at their limits or even above their limits due to the group's performance, so that the instructor not only conducts the lesson with a high energy with correct observation, but also the participants socialize among themselves and support this energy sharing and get maximum efficiency from the time they allocate.
Is an intense workout with "strength, endurance, cardio, balance and flexibility within 45 minutes" suitable for beginners to the sport?
The answer to your question is yes, and I think this is the best part of Megaformer / Microformer, we have so many participants who have never practiced sports in their lives and have started a healthy lifestyle thanks to this system. Some are even over the age of 50, those who do their first regular sports with us, those who quit smoking and alcohol after us, those who lose weight, but best of all, those who stay in regular activity and take healthy life as a center.
To elaborate on this question, the national athlete also trained with Megaformer / Microformer, the housewife Aunt Emine and we assure you that there is no big difference between them. Even Aunt Emine, who has completed 30-40 lessons, can perform even better. Although everyone has a different body composition and sport background in group lessons, everyone performs an exercise against resistance, thanks to the training system and instructor guidance.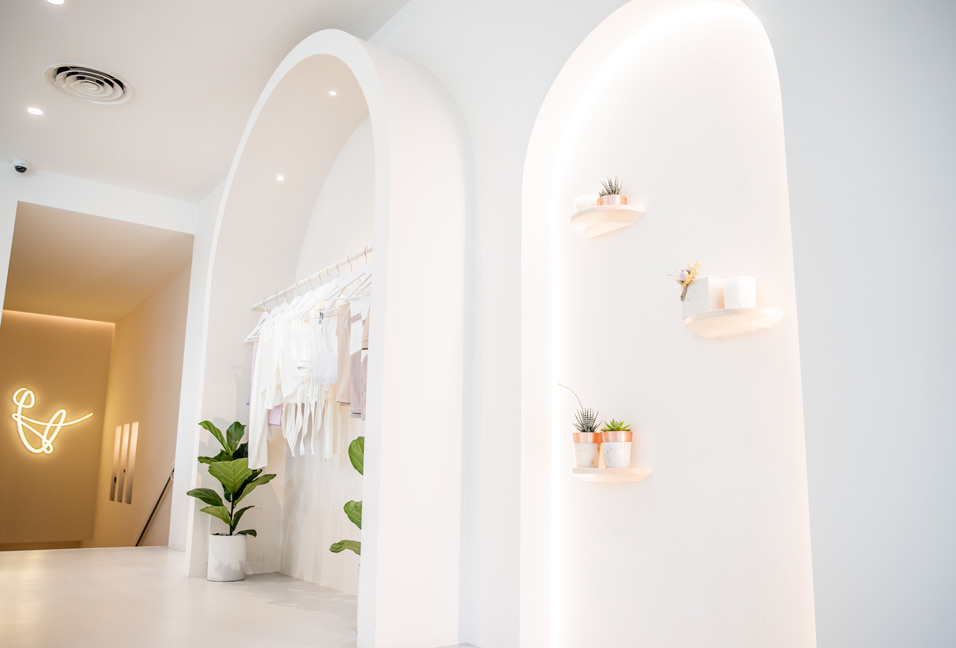 We see that you prefer soft colors and a minimal design in the design of your studio. Is there a specific reason for this?
In your previous questions, we have mentioned that group classes are not an ordinary order in our country, precisely for this reason, we believed that providing our uniqueness in group lessons in terms of design will minimize the possible risk of our project in today's visual-based lifestyle. As a result, a minimal and soft-colored structure has emerged in the design, which you have seen, where green is provided with live plants and cacti. Obviously, black etc. We saw the great advantage of choosing dark colors in our downstairs, many of our members stated that they did not feel any flatness in the environment even though they went downstairs, and they even felt that they felt in a very spacious and pleasant environment with cacti..
Interview: Pelinsu Ozgur