The advertising face of Sensibio H2O, the inventor of micellar water, which attaches importance to skin health with the slogan 'Priority for your skin, sensitive cleaning' and developed by Bioderma Laboratories together with dermatologists, was the successful actress Eda Ece!
The first advertising face of the brand in Turkey with Eda Ece saying that he himself is very excited about the first commercial film itself due to cooperation; "Skin health is one of the most important issues for all of us. We need a natural cleanser and a cleanser after intense work pace, make-up, and the contamination the skin is exposed to during the day. Because Bioderma products are suitable for sensitive skin and do not contain alcohol, soap and allergens, it was a brand I always preferred and trusted, and it was the first time I was in the commercial film as the face of a brand. Now thanks to this cooperation; "I will be happy to share with everyone that Sensibio H2O product does not harm the skin while providing a unique cleansing suitable for all the sensitivity of the skin."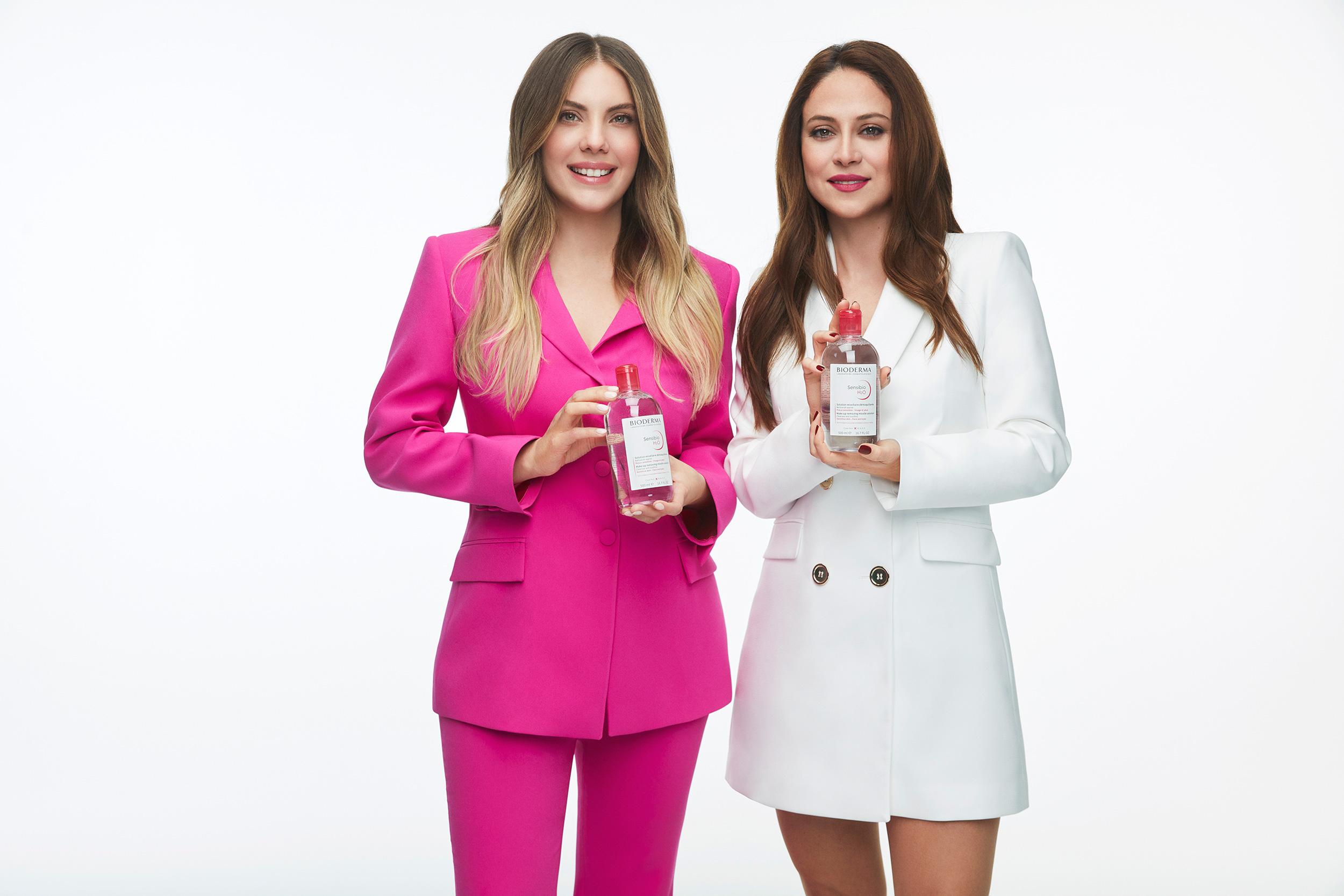 Eda Ece spoiled Malatya (Turkey Bioderma Director of Marketing & PR Etat)
Sensibio H2O's micellar water technology removes 99% of make-up with a single cotton. Sensibio H2O eliminates heavy metals caused by environmental pollution by 78% from the skin. The use of masks, which has become one of the requirements of the new era, can change the natural balance of the skin, and it becomes more important to use products inspired by the skin itself to maintain this balance. Sensibio H2O preserves the skin's natural flora by 95%, regardless of how often it is used.
In addition to all these, Sensibio H2O is suitable for all skin types, including the most sensitive skin; It does not contain alcohol, soap and allergens, and thanks to the active soothing cucumber extract in it, it soothes the skin, removes the swelling of the skin and provides instant relief on the skin.
With the pandemic process, masks, which are an integral part of our lives, can have a negative effect on the skin. Sensibio H2O, which also acts against the sensitivity and redness of the skin due to the use of masks, can be used after wearing a mask or during mask change. Precisely for this reason, the bag size of the product is also a part of the launch … Sensibio H2O, the skin cleansing water, which is much more than a make-up remover, can be preferred during the day when needed for a pure and soothed skin. Moreover, it provides practical use thanks to its formula that does not require rinsing. It can be used safely around the eyes and lips.