Vinoperfect Anti Blemish Serum has been renewed! Vinoperfect Anti-Blemish serum, which is 3.9 times more effective than the old formula, now contains 98% naturally derived content and in recycled / recyclable bottles, is now more natural, more effective and cleaner. Viniferine, the main hero of the serum that does not contain vitamin C or A, is an active ingredient obtained from grapevine juice.
Mathilde Thomas and her team are working to develop new anti-blemish skin care products that are more effective, clean and natural. Inspired by a tradition from the past, Mathilde Thomas lays the foundations of the serum by working on grapevine juice containing viniferine, based on the fact that women who used to work in the vineyards of France apply grapevine juice to their faces and hands to get rid of skin blemishes and have a radiant skin. 62 times more effective than vitamin C. Viniferine does not irritate the skin and can be tolerated by even the most sensitive skin.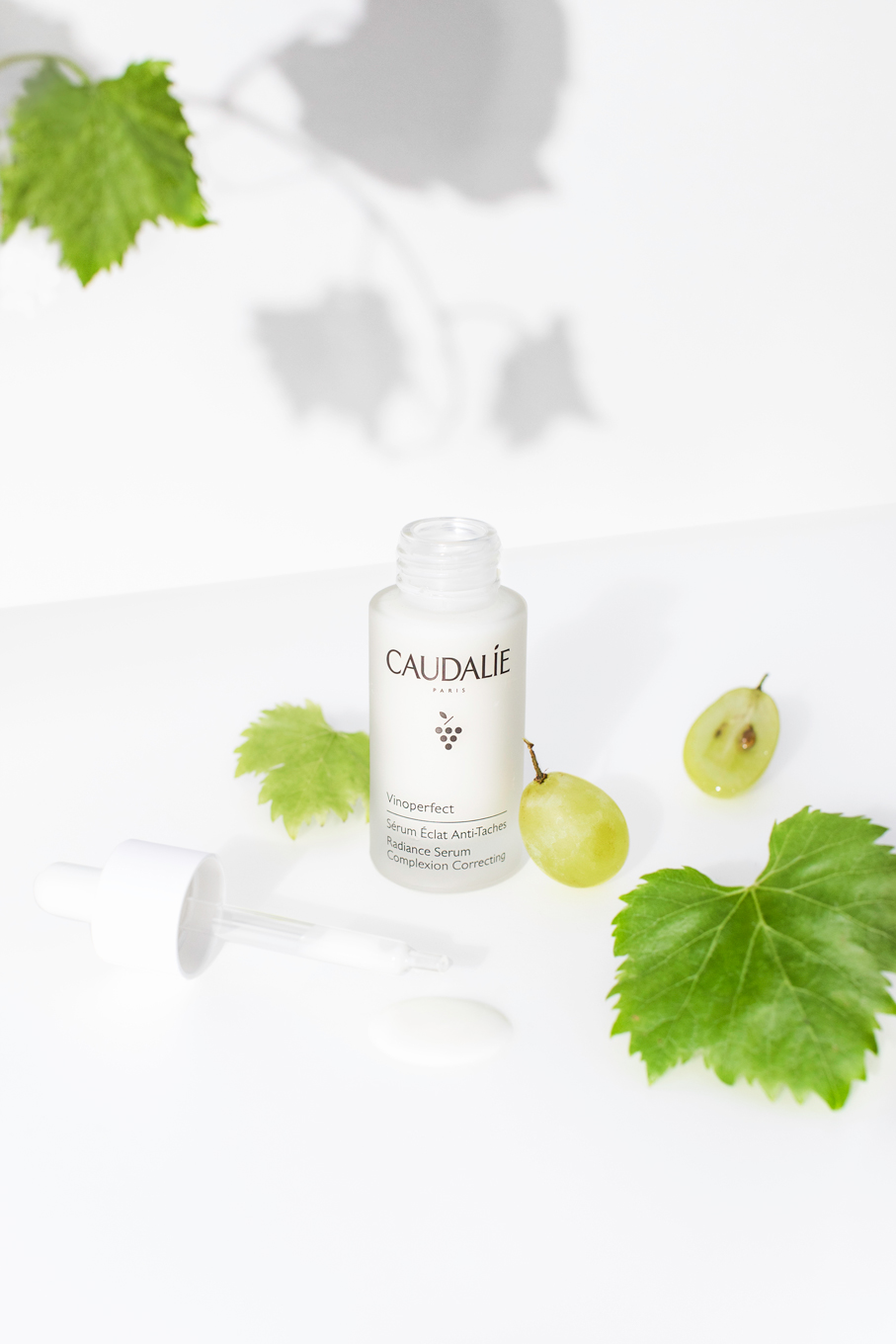 Thanks to the Viniferine in the Vinoperfect serum, which provides a 63% reduction in the appearance of dark spots after 56 days, 1 bottle use with its new formula, it can be used in summer and winter even by the most sensitive skin. The serum, which reduces the appearance of blemishes without disturbing pregnant women, breastfeeding women, acne skin or dry skin, also prevents the formation of new blemishes.
In 2021, the cult Anti-Blemish Serum is renewed thanks to a new biomimetic emulsifier that revolutionizes the field of «clean» beauty. Inspired by biology, this new emulsifier works by imitating skin layers. This imitation helps Viniferine penetrate the skin. With 3.9 times higher efficiency, it optimizes the effect of the active ingredient on the stains. Its formula, which is not sensitive to light, is suitable for all skin types, including the most sensitive skin. Vinoperfect Serum is also suitable for pregnant and breastfeeding women.
Caudalie accelerates its work on naturalness and increases the naturalness of all its formulas above 95% by using new and natural ingredients with high performance.