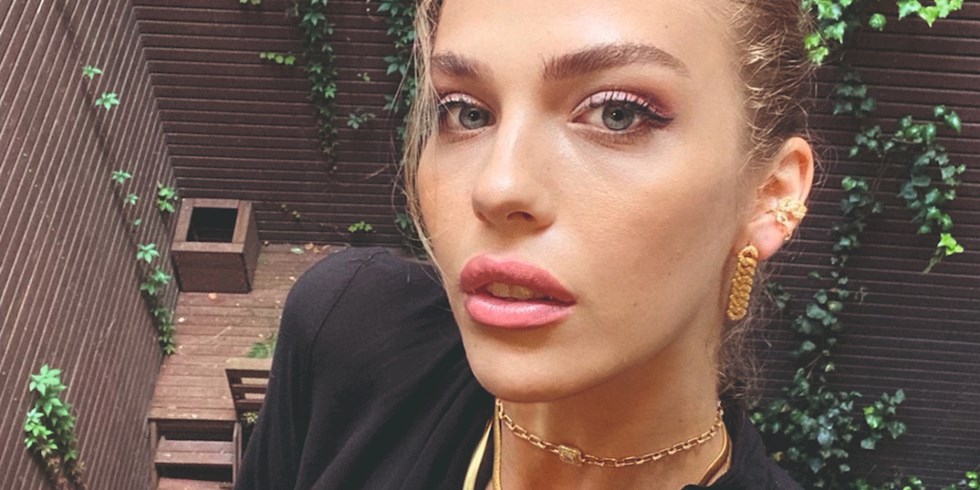 What is your beauty ritual that makes you feel the best?
In the morning and at night before going to bed, I clean my face and apply my moisturizer whenever I have time and try to do face yoga. Then I massage my face with serum and then aventurine stone. It feels really good.
What boosts your energy and what makes you feel better?
I think I feel more energetic when I exercise. It's good to be on the move.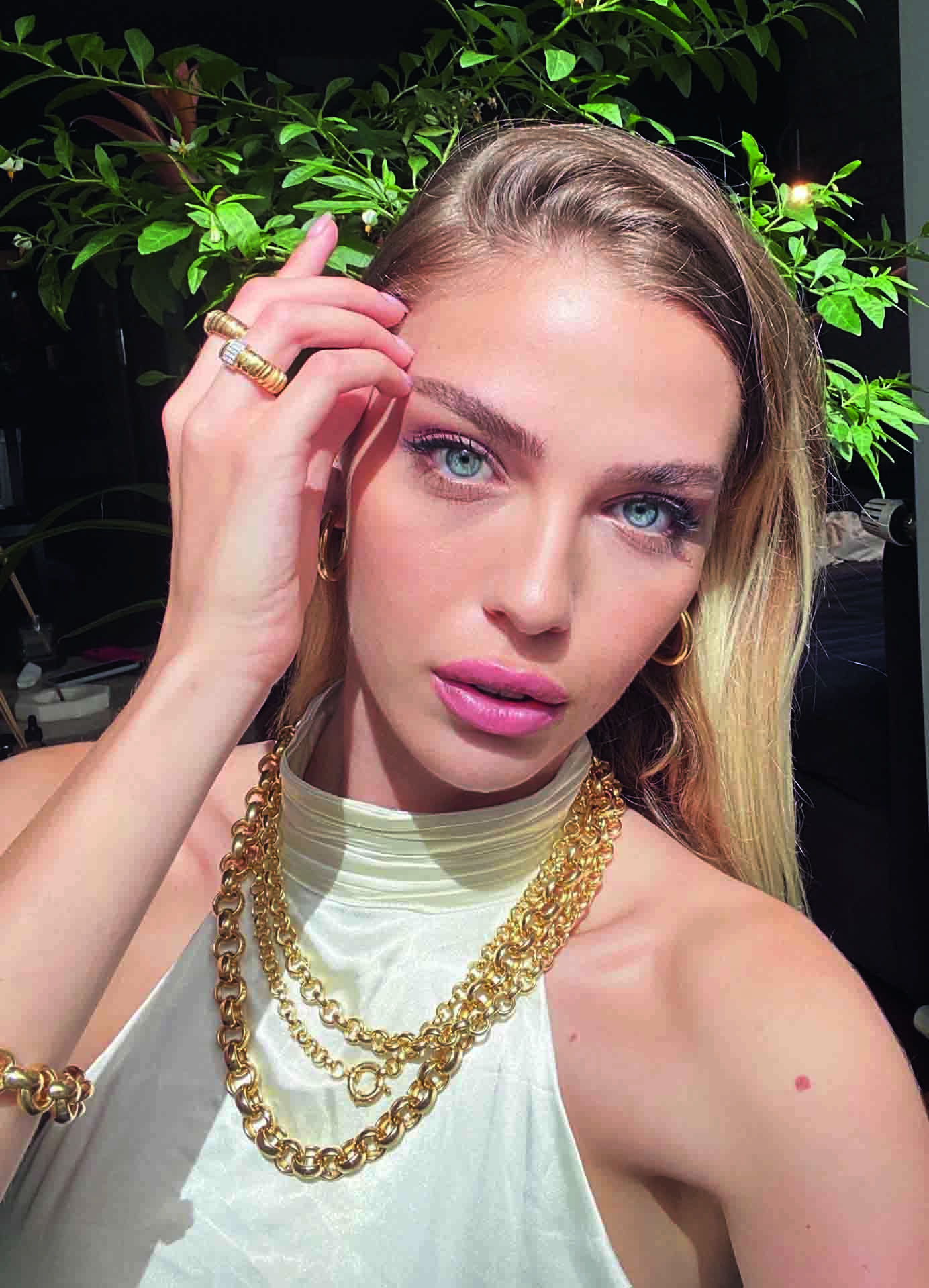 Are you open to trying new products? Or do you buy products that you use all the time?
I actually like to use certain products in a particular routine when it comes to skin care. But not necessarily one product, I may have two different moisturizers, two separate serums, and peeling masks that I use at different times. I just don't like to change products too often. But I don't get my skin used to a single product either.
Are there any products that you say are always in my bag, anytime, anywhere?
My Dior Addict lip gloss is always in my purse. I also try not to skimp on sunscreen. It has to be renewed every two hours anyway.
What did you buy last?
To try last, I got Elizabeth Arden's capsule-shaped illuminating eye serum. I also really like Glam Glow's masks. My clay mask was finished, so I ordered it again. And I bought another one from my indispensable iconic product, Creme de La Mer.
What kind of scents do you like in perfume?
I generally like similar perfumes. I like floral scents. I especially like jasmine. I am currently using Chanel Gabrielle. Floral perfumes always seem cleaner and more elegant to me.
What is your makeup style and what products do you use the most?
I don't like heavy make-up in my daily life I always prefer products that give my face a fresh and brighter appearance. For this, I use BB cream instead of foundation. It gives a much more natural result. Other than that, concealer, mascara, illuminator and a little blush are enough for me.
Article:Nilay Yalcinkaya
Taken from ELLE Turkey May 2021 issue.