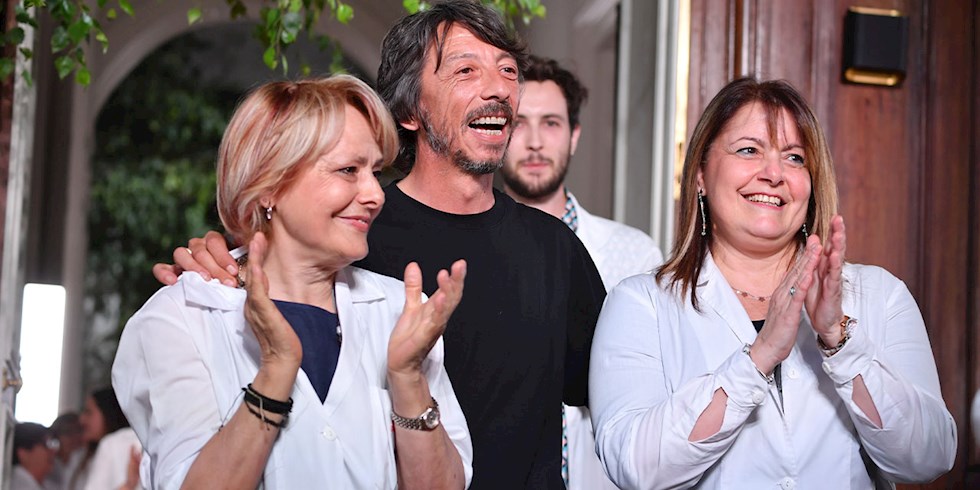 In recent years we have seen a brand new Valentino vision with Creative Director Pierpaolo Piccoli. While talking about diversity in models, unexpected campaigns and art collaborations, another surprising movement came from Valentino. Valentino, whose power in the fashion sector has not been shaken for years, carries his understanding of beauty to the make-up industry. Aiming to add originality, experimentation and fun to the beauty industry with Valentino Beauty, Pierpaolo Piccioli offers 50 foundation and 40 lipstick tones for the first collection.
Standing out with their different usage styles, Valentino Beauty products will reflect the freedom of expression and the personality that lies at the core of the brand because everyone is beautiful with their own interpretation. Valentino Beauty, with its refillable lipsticks and eyeshadow palettes, where users can create a special make-up collection for themselves, has all the features of the brand.
Piccoli, who went to the chemistry laboratory for the make-up collection campaign, came together with 16 talents for different colors. "Beauty is a complexity solved by love. Beauty is democratic. I look at the identity of each individual, the uniqueness surrounding diversity and inclusiveness. Beauty is elegance. Elegance is something you cannot describe; it's a perception. Beauty is something that gives me emotion. It's a connection." Piccioli shared the source of inspiration for his new make-up collection with his statement.
Preparing to present the entire collection on May 31, Valentino stated that make-up products will be on sale worldwide in August 2021.