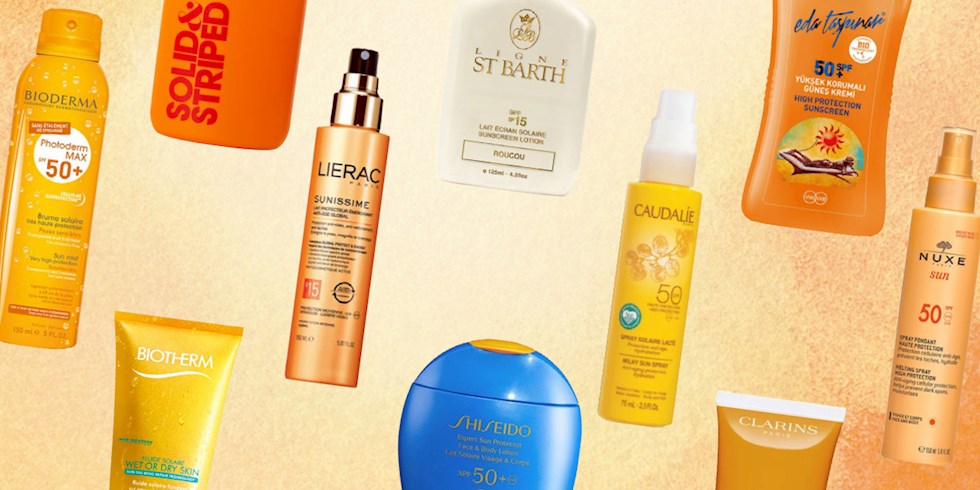 After a long gloom, we finally saw the sun. This year, summer came with a great celebratory mood. We all dream of that moment when the sun touches your skin. Although we do not want to interrupt your beautiful dream, we would like to remind you that you should use a protective cream before the harmful rays of the sun touch your skin.
We all know the importance of using sunscreen and protecting the skin from the harmful effects of the sun. We need to use sunscreen regularly every day to prevent premature skin aging and skin cancer. Especially in these days when the hot days of summer begin… The protection that is limited to the face in winter is detailed as face and body in summer. Protecting the skin from the sun is not just about skin aging; it's also the key to preventing future DNA damage…
Everyone has a childhood photo of them at the beach with grains of sand clinging to the white layer of sunscreen on their skin. Even in our childhood memories, we have sunscreen, think about its importance… Mothers didn't say that they know everything for nothing. But of course, new technology sunscreens do not hold sand and are water resistant…

Before heading to the beach, pool or spending an afternoon lounging in the park, don't forget to use a high-protection skin protector. I guess we don't need to remember that you need to use the sunscreen before going out in the sun and renew it every two hours. Thus, your skin is protected with full safety and you avoid unwanted sunburns. So don't forget the tops of your hands and feet, the skin behind your ears, at the base of your hair…
Don't forget to check out 25 sunscreens that take care of your skin while protecting it from the harmful effects of the sun.
25 SUN PROTECTIVE CREAM