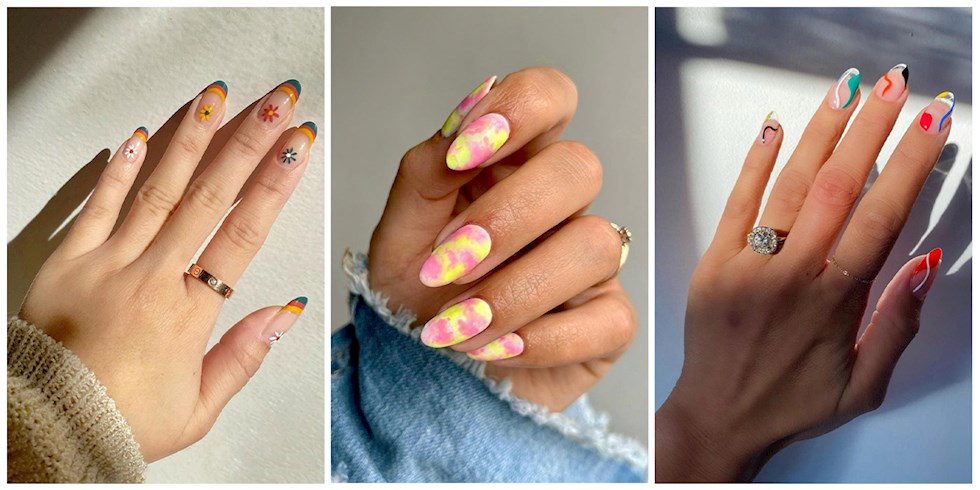 If you are tired of monochrome nail polishes and are looking for a new hobby to deal with, meet nail art! Yes… Nail Art is not a new concept, but trying it at home may be something new for many of us. The only nail art attempt we try at home (and often fail) might be the French manicure! However, this season, we are here with abstract art works that will make it easier for you to experiment at home. Wavy lines, geometric shapes that make use of spaces or bold French manicures… You can try them all at home!
Nail art styles, which become much more effortless especially with nail bonding, create a much fresher style in spring and summer seasons. This season, besides neon nail polishes, we bring the fun patterns and designs we see on the catwalks to the nails. New season nail designs, which combine past styles in contemporary forms, allow us to welcome warm days with excitement.
From 'The Queen's Gambit' series to 'psychedelic' artworks of the 60s, you can see 10 nail art trends of Spring-Summer 2021 in the photo gallery.