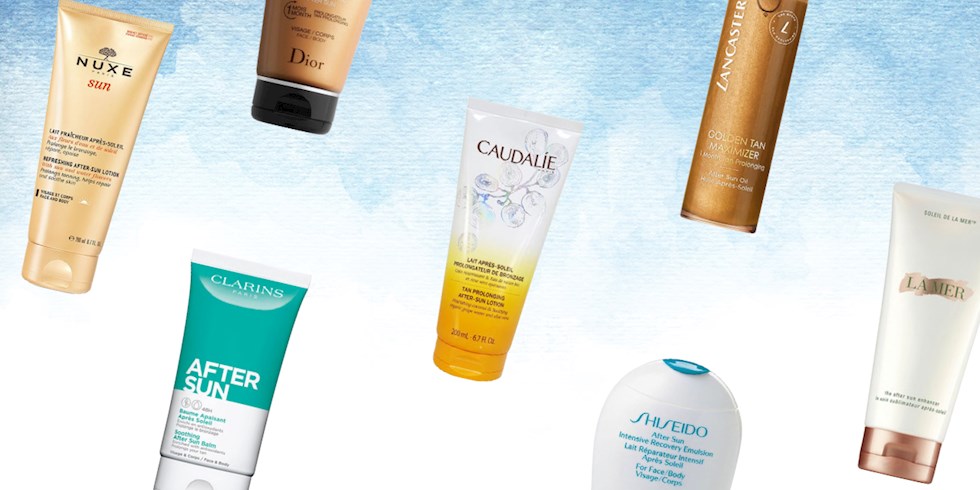 When we all think of summer, sunbathing comes to mind. We strive all summer to achieve a bronze complexion; We apply our sunscreen and tanner and stay under the sun for hours. But after sunbathing, we can skip paying attention to our skin health.
Although we try to protect it with high protection, the UV rays of the sun can leave damage to the skin. In order to eliminate these damages, it is necessary to use care creams specially developed after sunbathing care.
In order for your tanned skin to be healthy and bright, you need to add after-sun care creams to your summer care routine. After-sun creams have repairing, cooling, soothing and anti-aging properties.
If we use a moisturizer…
Moisturizing care products are an important part of your daily care. Moisturizers remove the dryness of the skin, maintain the moisture balance, prevent the signs of aging and ensure a healthy skin. Although moisturizers are indispensable for daily care, they may be insufficient for the skin for after-sun.
Skin exposed to the sun needs more moisture than normal. Symptoms such as burning, itching and redness can be seen on the sensitive skin. For this reason, care should be continued after sunbathing as much as care is given. Burnt skin needs to be repaired and regenerated, for which it seriously needs moisture. At this stage, after sun care products should be used.
What do after-sun care products do?
After-sun care creams were produced to repair the damage that the sun would leave on the skin. It aims to give the water and moisture lost by the skin during sunbathing. Because the skin that has lost its moisture dries, cracks, wrinkles and looks lifeless.
✦ It meets the intense moisture need of sunburned skin.
✦ It provides the skin to repair itself in the fastest way with the antioxidant we call vitamins and minerals.
✦ It prevents itching and irritation.
✦ Soothes and soothes burning skin. It refreshes by giving a feeling of coolness.
✦ Prevents peeling and prolongs the permanence of the tan.
✦ Bronze makes the skin bright and lively.
✦ It removes the sensitivity of the skin caused by the sun and supports the skin's regeneration process quickly.

AGAINST SUN: 25 PROTECTIVE CREAM
We have listed after-sun creams that will alleviate the effects of the sun on your skin. It is up to you to choose…